Welcome to Your Wellness Time!
Your Wellness Time in Miami provides a variety of services:
Ingham Method of Reflexology® services
Advanced Therapeutic Massages
Detoxifying Signature Treatment
Holistic Skincare Services
Qigong Exercise and Meditation Sessions
Ingham Method of Reflexology® Training
You find the time, we help you feel better!
Our mission is to provide the highest quality wellness services and inspire our clients to implement healthy habits in order to achieve the optimal health and vitality.
OUR PHILOSOPHY
YOUR – all sessions are personalized
WELLNESS – taking steps towards the optimal health and function of your body, mind and spirit
TIME – we honor every minute of your treatment
we add 10 minutes to each session for consultation
What means a personalized session?
Your Wellness Time was created by a natural health expert in Therapeutic Massage, Neuromuscular Therapy, Reflexology, Ayurvedic Rituals, Holistic Therapies and Qigong who believes that there should be a reason for each therapeutic session rather than choosing a menu item that sounds appealing. That means your therapist will create custom designed session using different techniques instead of trying to achieve your goals by providing a Swedish massage because it is on a menu. An example would be when someone comes with a tension headache.  Their unique session could include aromatherapy oil blend, Reflexology, Trigger point therapy, stretching and  hydrotherapy or use of heat/cold. All for the purpose of helping them reach their goal of headache relief faster.
What is a Wellness Concept?
The wellness concept is an approach when each individual is in charge of its own health and takes active steps towards improving it. Our health is more than a lack of disease. Health means we are doing our best on physical, emotional and spiritual levels. Our wellness services can play an important role in getting there.
About Your Time:
We believe that one hour service should not be reduced by taking time for consultation. That is the reason our services are 70 minutes: sixty minutes for the service and ten more minutes for the consultation with your therapist.
Your Wellness Time Miami Location
We are located on Bird Road and 129 Avenue, about one mile west from exit 23 of the Florida Turnpike.
MEET OUR THERAPISTS
Veronika Chao, LMT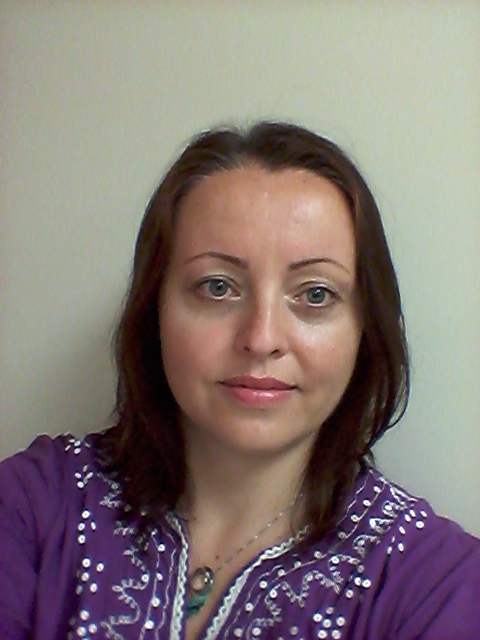 Veronika is a licensed massage therapist, certified reflexologist, licensed skin care specialist and Qigong instructor. She has been practicing therapeutic massage and natural healing since 2004. MA45155
Veronika is certified in:
Nationally in Therapeutic Massage and Bodywork
Wilma Schumann's Massage Techniques
Thai Massage
Qigong Instructor
Neuromuscular Therapy
Sports Massage
Ayurvedic Rituals and Holistic Therapies
ESPA Product Knowledge and Treatments
Seren Essential Oil Blends
Advanced Ingham Method of Foot and Hand Reflexology
Certified Reflexologist by International Institute of Reflexology
ITEC Certification Level 3 in Holistic Massage
First Level of Usui Reiki Ryoho
Lymphatic Drainage Therapy 1 by Chikly Health Institute
Registered Instructor of the Ingham Method with the International Institute of Reflexology
doTERRA Wellness Consultant
Advanced Reflexology Techniques by Tony Porter
Find more about Veronika's education and work experience on LinkedIn.
All professional massage therapists employed or associated with Your Wellness Time are licensed by the Florida State Department of Health.